The Babatunde Riders ride for Wishes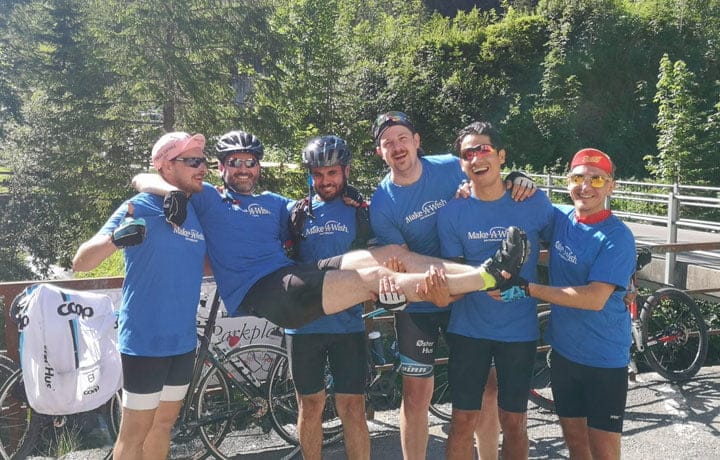 Our fabulous volunteer Stephen and his friends rode high up the mountains to support our children.
On one of the hottest days of the summer they climbed up the steep slopes and rode round the Grosse Scheidegg from the east side with spectacular switchbacks beneath the Wetterhorn. A gruelling 85 kilometre ride which our 6 riders accomplished in great style, proudly wearing their blue Make-A-Wish Switzerland t-shirts.
Thank you dear Babatunde team for this amazing challenge and the wonderful funds you raised.
Other news