Mathieu goes to Belgium to watch the Red Devils play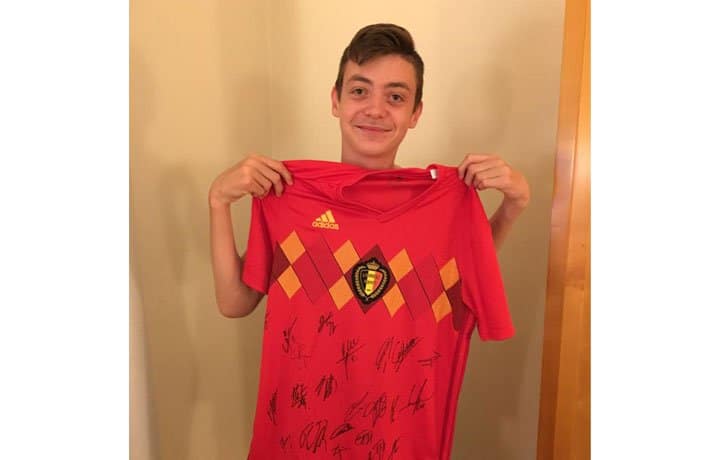 Arriving in his hotel in Brussels, Mathieu, aged 13, could not believe his eyes: we was welcomed with a team shirt signed by all the players of the Red Devils!
This was Mathieu's first time attending a football game and he was just over the moon. For the family it was a very powerful moment to realise that their young son's wish was taking the family to Belgium on a once-in-a-lifetime experience.
The game was tremendous – The Red Devils won 3 to 0 and Mathieu was over the moon to have attended such an exciting game. The family enjoyed being together and Mathieu proudly wore his Red Devil team shirt and scarf all during his wish.
Other wishes